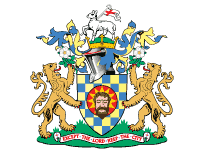 V
Neither side showed little in front of goal during the whole of 90 minutes, with the Stutes waiting until the 78 minute for their first goal ward effort.
Following the mid-week defeat at Stevenage Borough, Histon manager Steve Fallon rung the changes up front, with Neil Kennedy and Chris Dillon forming the front line, with Ada Cambridge coming back into midfield with Robbie Nightingale dropping to the bench.
During the first half Town's Andy Cambell saw Mark Osborn tip his shot around the post, Histon best effort of a poor half came on 37 minutes when Nightingale knocked down a header from a Jamie Barker cross, but there wasn't another red shirt insight to finsh of the move, the second half carried on like the first, poor, the home side had plenty of sight of the ball but failed to break through.
Town's Darryn Stamp headed wide from a cross from Steve Bushell on 53 minutes, and Cortex Belle and Bushell wasted a couple of good chances, as the home crowd started to vent their feelings towards the performance, which carried on until the final whistle with boos ringing around the ground.
Histon manager Steve Fallon said after the game "When I saw the board go up and show 4 minutes, I throught "oh my god, here we go again", but thankfully we held on this time"
Halifax: Mawson, Scott, Quinn, Belle, Doughty, Taylor (Wright 81), Bushell, Kearney, Killeen (Torpey 64), Campbell, Stamp (Forrest 69). Subs Not Used: Toulson, Griffith.
Booked: Kearney.
Histon: Osborn, Haniver, Mitchell-King, Ada, Okay, Murray (Nightingale 32), Cambridge, John Kennedy, Barker, Dillon (Wright 64), Neil Kennedy (Gwillim 77). Subs Not Used: Naisbitt, Hipperson.
Booked: Ada.
Att: 1,280.
Ref: R Metcalfe (Lancashire).