V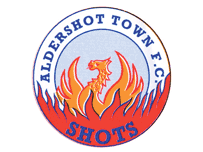 HIston gave debuts to two players for their first Friday night game in the Blue Square Premier, still looking for their first win of the new season, defender Craig Pope started, with Cliff Akurang leading the front line alongside Jamie Barker, missing from the line up was Antonio Murray, who is out with a knee injury.
The home started brightly, but within 10 minutes The Stutes found themselves chasing the game as Scott Davies fired a first-half brace on 30 minutes with a free kick from 35 yards that gave home keeper Mark Osburn little chance, just 9 minutes later the lead was doubled, again it was Davies who beat Osbourn this time with a deflected shot from the edge of the area.
During the second half the home side came back more into the game, but could have easliy found themselves 3 - 0 down, but from close range Anthony Straker cleared the close bar, on 65 minutes debut striker Akurang scored after Shots Keeper Nicky Bull dropped the ball from a corner, which saw Akurang score from close range.
As Histon went looking for the second goal, but the final whistle came to early for the home side to rescue a point.
Histon manager Steve Fallon said after the game "we started the first half quite well, but the goal knocked the stuffing out of us, but it really wasn't very good up until half time, the players know and during the second half they have came out and given it a good go, they had a 8 minute John Beck "talking" to during half time, which isn't always nice"
Fallon went on to say "we now go to Grays on MOnday having leant from tonight first half performance"
When asked about the missing Robbie Nightingale, Fallon said "Robbie has played a couple of games, but we felt we haven't found the answer to wide right, so we throught we'd try something different, when Erkan went there during the second half he give us another option to think about, Robbie is disappointed not to be playing, but I hope everyone would feel that way not to be playing, we have a squad of 19 fit players, but we can only name 16 for the match."
On Aldershot Fallon said "they are a good side, they knock it about well and kept it will, and caused us plenty of problems, but if you let sides do that, they will look good"
Histon: Osborn, Pope, Ada, Okay, Haniver (Gwillim 63), Cambridge, John Kennedy, Knight-Percival, Akurang (Wright 81), Barker, Mitchell-King. Subs Not Used: Naisbitt (gk), Langston, Neil Kennedy.
Booked: Knight-Percival, Mitchell-King.
Goals: Akurang 65.
Aldershot: Bull, Gier, Day, Charles, Straker, Hudson (Soares 69), Davies, Chalmers (Elvins 77), Harding, Grant, Dixon. Subs Not Used: Jaimez-Ruiz, Hylton, Milletti.
Goals: Davies 31, 39.
Att: 1,614
Ref: D Ford (Leicestershire).